Wacker Neuson spare parts.
When a construction machine fails, every minute counts. For this reason, we deliver our high-quality original spare parts extremely quickly. This way, you get your construction machine and your project running again in no time.
Original spare parts
With our machines, every gear meshes with another. Every part affects the overall performance of the machine. With our original spare parts, you keep it on a consistently high level. And in doing so, you ensure that your machine retains its value. Thanks to our dense network, spare parts get to you quickly on site.
Maintenance packages
Our Wacker Neuson maintenance packages include all the required parts you need for professional maintenance. Needless to say, we use only original spare parts. Every kit is put together specially by Wacker Neuson for the respective machine type and the appropriate maintenance interval. This way, you avoid expensive and time-consuming machine failures.
The item numbers of our construction equipment's maintenance packages can be found here.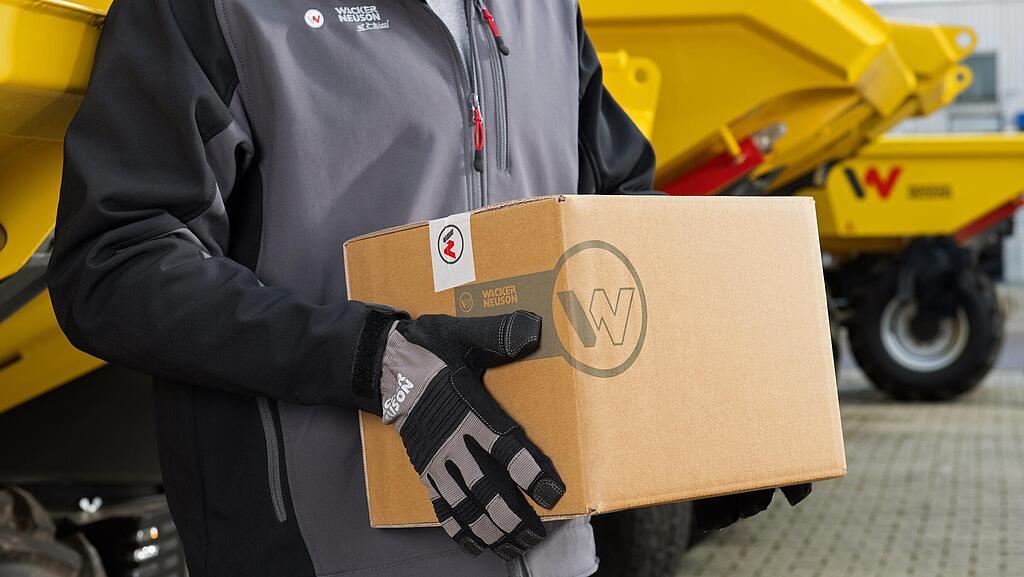 Repair packages
Wacker Neuson repair packages are ideal if you repair your machines yourself. We put together all the parts you need for professional repair in one package.
The item numbers of our construction equipment's repair packages can be found here.
Retrofit kits
Want to retrofit your machine? No problem! At Wacker Neuson, you can select from a broad range of retrofit kits. These are custom-made and include everything you need for your refurbishments.
Here's a selection:
Quick hitch installations
Receiving frames
Lighting systems
Hydraulic connections
Electrical outlets
Accessories
Need different seat covers? Would additional lights make sense for your current application? With our accessories, you can upgrade your machine optically as well as functionally.
Here's a selection:
Seat covers
Mirrors
Lights
And much more.